Health Benefits of Mountain Biking – 2022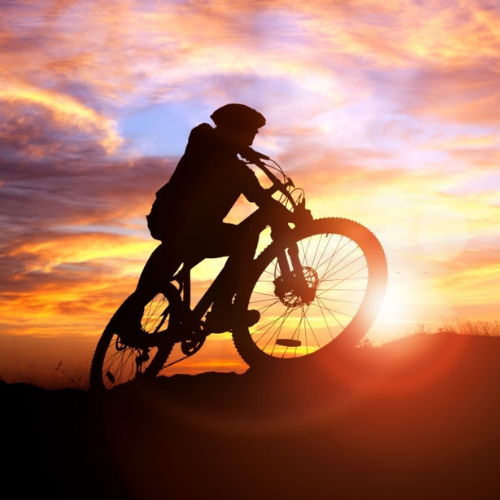 Mountain biking has a couple of substantial and effective health benefits. It is such an energetic activity that can help you to burn huge calories per hour. Obviously, it depends on your rapidness, your strength, the terrain, trails, and the climate. If you are riding on an uphill rocky territory on a warm day then you will be able to burn a lot of calories than on a chilly day. So here is all the health benefits of mountain biking.
While you will be riding your heart rate will increase slowly at a steady and stable pace which is an amazing part of the cardiovascular system. It is found by researchers that biking can increase cardiovascular fitness if someone rides a bike regularly.
Is Mountain Biking Good Exercise?
People go to the gym and the first thing they start with is the exercise that will increase cardiovascular fitness. Cardio workouts are essential exactly at the beginning of any exercise, whatever is the reason whether you are planning to become fit, tone up, lose weight or build muscle. Cardio exercise is essential to warm up your body before starting the main workout.
Some people use the treadmill for running. Though the majority of them take a ride on the mountain bike, road bike, or exercise bike.
Mountain bikes are great for workout, provided that it is focused exclusively on your muscles and cardiovascular system. The main focus of mountain biking is to ensure a tough & strong workout for legs. Some people say that the upper portions of the body won't get enough exercise while you are going out for a trail ride using a mountain bike, you must take additional exercises too because having toned up legs only is not going to be sufficient.
On the other hand, some say that mountain biking includes all parts of the body while riding and the legs play a major role in riding, the whole interior will get benefited as we use our body to sustain the balance, to make ourselves more efficient, and stand or sit to reduce rapidness. In addition to that, it is also a great mental workout, all of these are good for burning calories.

Will Mountain Biking Get me in Shape?
Most people make a mistake when they start Mountain biking, they think that it is a great way to get into good shape. Such thoughts, in fact, are a big problem for the health and in the body fitness sector, it's common that playing a game isn't a way to get into shape.
Workouts with the equipment are fine if you find it necessary to go out for trail riding for fitness and it turns into a way to be relevant and work on your fitness.
There are a few problems with the advice to use a mountain bike as a technique to get into good shape. Riding a bike is very enjoyable but when you consider it from a point of view to get into good shape is not the best idea.
Sitting in a curved way while taking your legs during a shortened, rhythmic array of motions a few hundred or thousand times a ride can cause any type of inequality. Sitting downward also can take your central part and hips outside of the method and may cause the action of a specific body organ that may proceed to a big problem along with the road.
There is no doubt, you may lose some weight and get some cardio exercises but you won't be able to achieve a good foundation of strength you actually require to be in good physical shape from a wider point of view.
One thing to remember is that first, you are a human being then you are a mountain biker so please don't try to overlook the basic things before you endeavor to increase dedication to fitness.
Another drawback is the state of mind of applying games to get healthy and energetic is short of perception on the guidance tactics of a specialist. Since I have mentioned earlier, that game is not exactly about physical condition, especially at the peak point.
To obtain your body into good shape and to become outnumbered at a few things means that different types of condition and movement outline is necessary.
From my point of view if you are passionate about riding then you should ride to enjoy, not for "fitness" purpose. Those who want to stay fit should avail an elegant and unbiased training program to attain target fitness and afterward ride regular basis to improve fitness in form of "mountain biking".
Riding can be a great way to take your fitness to another level; at present don't approach it as the fastest way to achieve the desired shape at the initial stage. Try to focus on some main points on what the experts do to remain fit at the maximum level and later you will develop further, take pleasure in riding a lot and stay away from excess criticism by enchanting this advance.
Mental Benefits of Mountain Biking
According to Illinois University research, biking helps to develop up to 15% of mental analysis capability. This is a fraction because of brain cells structure in the hippocampus, the section of the brain liable for memory. Biking increases the blood flow and oxygen in the brain cells, which flames and stimulates receptors.
Creative experts and administrators frequently use their brains for sharp tasks at exercise time to move forward with thoughts and resolve problems.
Mental fitness can have a direct effect on your whole physical condition. Frequent anxiety may lead to heart disease and fitness issues. Exercises like mountain biking release endorphin, which is an element in our brain that creates the feeling of happiness.
It's not easy to facilitate, but it may assist to forget all stress. Ultimately mountain biking can help to get rid of depression while you are improving self-confidence.
If you're passing a bad day, you should go for a ride through a trail? Surely you will enjoy it and you feel re-energized both mentally and physically.

Muscles Used in Mountain Biking
There is no doubt that you are not familiar with the exact calf muscles of a passionate cyclist, but you may not appreciate that mountain biking uses the muscles of your whole body. Obviously, cycling makes your legs, thighs, calves strong and also helps to obtain a good tight butt.
Stability is a must to keep straight and make your lower abs and whole body muscles stronger. Mountaineering and stage management turns can strengthen your upper body part. And in addition, a mountain biker doesn't need an expensive gym membership or a personal trainer to stay fit.
Since mountain biking engages with rough trails and frequent twists and turns, legs work harder to stay on right track. These help to build the leg muscles. You will notice dramatic changes to your quads, calves, and glutes muscles. Stamina will increase which helps the development of cardiovascular fitness that is amenably associated with overall fitness. Since mountain biking engages with rough trails and frequent twists and turns, legs work harder to stay on right track. These help to build the leg muscles. You will notice dramatic changes to your quads, calves, and glutes muscles. Stamina will increase which helps the development of cardiovascular fitness that is amenably associated with overall fitness.
Road Bike vs. Mountain Bike for Exercise
People are uncertain about the positive effects of mountain biking. Some people think that mountain biking is a better way of tough workout; on the other hand, some say that road bikes are not a perfect way of workouts. Each has its individual advantages, and also a personal convicts. While maybe there is no argument between the two that will increase an obvious success, you can select one between two.
On the other hand, you should support these opinions in your own thoughts. Not similar selections permit you to include dissimilar workouts. For instance, road biking and mountain biking has different health benefits because of different terrain and riding style. Even though you should find which one is more suitable for you earlier before you buy a bike. You also can learn how to ride a mountain bike on road.
Earlier I departed for mountain biking, I finished on tracks that were beyond my skill level. So it's pointless to say, I exhausted additional moments in the mud and dust than on the bicycle. Covered in dust and whitewashed, I prepared my mindset not to go for mountain biking but now in some way, by some means have learned to ride mountain biking.
Different Types Health Benefits of Mountain Biking
Cross Country
Cardio
In terms of the cardiovascular order, cycling took the second position only for cross country riding. Spending long hours of training at high heart rate and high lactic acid absorptions formulate cross country highly demanding for your body. Additional courses on cross country riding can develop your VO2, lactate threshold. For a recreational rider cross country means the progress of cardiovascular health.
Muscles
Cross country riding is also good for muscle building. The lower body part will get benefited from the growth of muscle mass, staying power, and stamina during the short period of XC over a small hill. Cross country riding engagement is not only lowered body part but also upper body muscles shoulders, Biceps, forearms, upper abdominal, and lower abdominals which provide pressure regulators at the time of uphill rides.
Trail Riding
Trail Riding is called recreational mountain biking. Trail riding can be a single route or can be a part of long complexes. It consists of hopping and jumping bikes over obstacles without no touching a foot on the ground. It performs either off-road or in an urban environment.
Enduro
Enduro is traditionally called All Mountain riding (AM). There are two types of Enduro racing: Big Mountain and Gravity. Big Mountain Enduro is similar to a downhill race but it takes longer sometimes it takes a whole day to complete. Gravity enduro is an equal sum of uphill and downhill on paper, but uphill has no time limit. Besides, there is another enduro ride called Super-D. It is most similar to cross country. In North America, Enduro racing is very popular as everyman's race
Cardio/Muscles
Enduro is the combination of both cross country and downhill races. Without developing a strong muscle strength stamina and cardiovascular capability to continue long ascents between both stages rider will need energetic power, stamina, and huge knowledge to tackle the downhill session
Downhill
Downhill riding means trails on descending order as fast as you can. Downhill riding lasts standard 5-10 minutes. DH rider's bike is prepared with front and rear suspension. It has more large disc brakes and heavy frame tubing than other bikes.
Cardio
If you don't know the benefits of downhill riding on the cardiovascular system that means you don't have enough knowledge about downhill riding. At the time of heavy breathing, your cardiovascular system will be engaged. The Very fit rider can face a hard time breathing. It's not like regular cardio exercise that you can continue for an hour. In 5 minutes you will have to pull, push and squeeze. Downhill riding for more than 5 minutes is cross-fit training. It is risky.
Muscles
Downhill mountain biking also requires wonderful fitness not only cardio fitness but also muscle energetic power and stamina. You don't need many pedal strokes like XC riding but your leg will burn and your grip stamina will be put to the real test.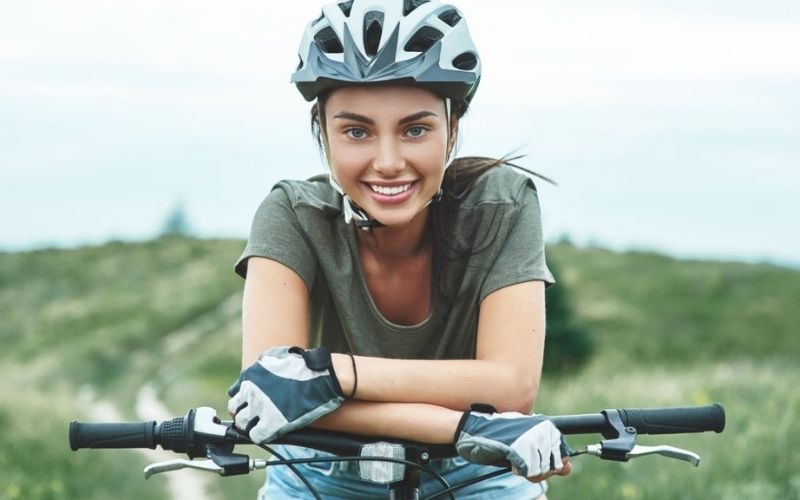 Here are Some More Benefits of Mountain Biking
Fitness
It helps to reduce childhood obesity in kids and teenagers. Mountain biking is an excellent form of recreation for young people and children. A riding bike is the best cardio exercise and improves the muscle's strength and burns a hundred calories.
Low Risk of Illness
Biking can decrease the risk level of disease. Mountain biking can reduce the risk of heart disease or stroke. Three hours of bike riding a week can keep doctors away and also help to keep various cancers away. Adult's involvement in bike riding keeps them healthy and keeps their heart-healthy. A study showed that people who are bike riding around 20 miles per week have less heart disease than the ones who did not.
Strong Muscles and Joint Injury
Bike riding can be a good exercise for those adults who have been suffering from a joint injury. These injuries can occur from different types of sports like running, jogging and long time sitting. Mountain biking helps all aged people to get the benefits of both running and jogging exercises which prevent joint injuries, knee injuries. So a mountain bike rider doesn't need to run and jog. So we can say biking has great health benefits
Better Recreation
Fitness always helps to grow self-confidence. Outdoor bike riding can decrease stress and the negative impact of stress. Mountain biking can also minimize the number of chemicals in the immune that can move forward the sternness of depression. Any exercise can help to reduce anxiety. Bike riding helps to drive away from the negative thoughts which give anxiety and depression. It helps you to feel better. There is no good feeling like flying down a trail through the woods with trees.
Quiet and Solitude
Mountain Bike trails will take you to remote areas and peaceful places where you can communicate with nature and enjoy the beauty of the outdoors. Rarely, you get these opportunities on-road biking, unless you have to live in a quiet place.
Meeting with New People
To become a part of any club means you are meeting new people. Similarly, there are cycling clubs for mountains, mountain bike riders clubs, and more. In these sports, you have a big opportunity to interact with other people who share your interest in mountain bike riding. You have a chance to find some new friends and mountain riding, partners. Riding with buddies is not only interesting but also safe and can look after each other.
Finally
from the above lists of health benefits of mountain bike riding, we can say mountain bike riding is very beneficial for the whole body including heart disease, joint injuries, muscle strength, stamina, and staying power. Mountain biking is better than ordinary road biking because no other vehicles are around with CO2, particularly you are surrounded by trees.
Mountain Biking is not only a way to keep you fit but it is very thrilling, interesting, companionable which allows you to explore the beauty of nature and see charming views. Mountain bike riding is a marvelous workout. If you are thinking about getting into mountain biking you can go for it.