How to Dress for Winter Mountain Biking – Guide In 2022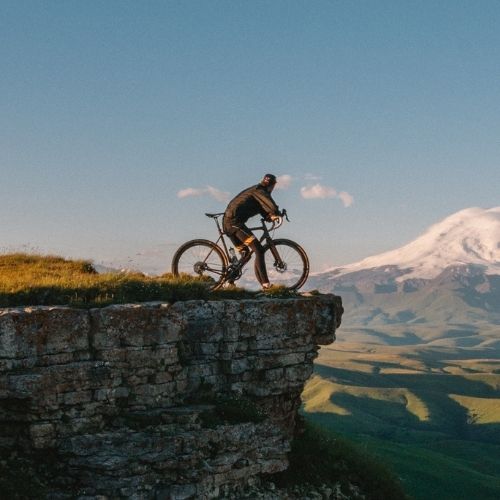 When winter arrives, the first thing that comes to the mind of bikers is how to dress for winter cycling?
Winter is not the most preferable season for mountain bikers but is never missed by a passionate biker. If you are a dedicated biker like me then you might dress up properly and change the tires for the winter season. If you are a committed biker then it's a year-round engagement for you in any weather condition.
In cold weather or muddy trails, you should gear up properly to keep yourself warm on the trails. Sturdy Gloves, Windproof breathable Jackets, eyewear, waterproof shoes, etc are some winter gear for mountain bikers.
With proper winter gear, you can focus more on cycling and worry less about body temperature. So, if you are going out for a ride this winter then this article will help you with how to dress for winter mountain biking.
So, How to Dress for Winter Cycling Mountain Biking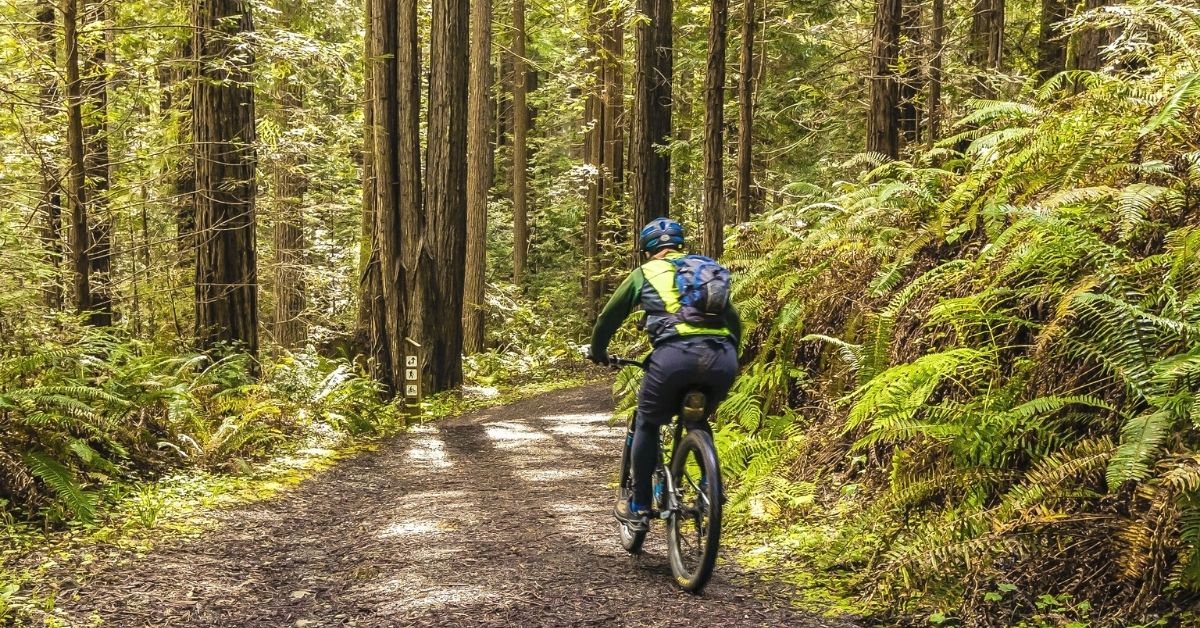 Gloves
Your fingers are the most vulnerable part while pounding your mountain bike in cold weather. Without gloves, your fingers will get frozen, and cannot feel the breaks or handles.
You will get mountain bike gloves on the market specifically designed for the winter season. My personal favorites are OZERO Winter Thermal Gloves Touch Screen Gloves. These two companies offer a unique collection of gloves for Mountain bikers suitable for harsh winter conditions.
OZERO Winter Thermal Gloves Men Women Touch Screen Water Resistant Windproof Anti Slip Heated Glove Hands Warm for Hiking Driving Running Bike Cycling
STYLISH FOR MEN - OZERO windproof and water resistant touchscreen sensitive gloves are fashion and moderately warm for men on the go. *Please refer to the size chart in the product image area for choosing the fittest size*
SENSITIVETOUCHSCREEN FINGERTIP PADS - Keep your fingers warm and dry while you use your devices. OZERO texting gloves are coated with a conductive fabric on the thumb and index finger that allows you to tap and swipe with ease. Works great with iPhone XS/XS Max/XR/11/11pro/11pro Max/8/7/7s/6/6s etc, iPads and Samsung Galaxy Note/S/A series etc
WATER RESISTANT AND WINDPROOF FABRIC AND TPU - High-quality water resistant shell keeps your hands dry in snow or light rain while a waterproof TPU component keeps freezing wind and cold water off your skin. Please note that the fabric of shell is waterproof, but it is not suitable for dipping gloves into water for a long time because the seams and tips of the thumb and index finger is not waterproof
SILICA GEL PARTICLES FOR PERFECTLY GRIP - These thermal running gloves, with silicone particles on the palm, index finger and middle finger, let you grip any tool firmly
ELASTIC CUFF FOR A SNUG FIT - Snug fit elastic cuffs keeps the gloves tight to your hands and keeps cold wind and water out. Choose from M, L, XL for a perfect fit according to the image diagram. These sports gloves are slightly tight, please choose one size bigger for relaxed feeling
 Breathable Jackets
Breathable jackets are heavy and insulated but the most essential gear for mountain bikers in winter. This jacket will keep you warm enough and you won't get sweaty while riding on the rough pathways.
The Patagonia Dirt Romer and Goer wear does its best for mountain bikers. These jackets have enough breathing ventilation systems and are made with pure nylon fabric which is perfect for mountain bikers. The protective layers are well enough to protect bikers from extreme windy or wet weather conditions.

ARSUXEO Winter Warm UP Thermal Softshell Cycling Jacket Windproof Waterproof 15-k
85% polyester+15% spandex.The fabric consists of three layers that keep you warm and dry. The top layer on the exterior is a rugged windbreaker surface that beads up moisture and prevents stains. The second layer is a waterproof breathable membrane film,and the third layer is a nice soft warm fleece.
Drop tail and elastic hem provide a precise on-bike fit,keep you warm in winter,Reflective elements on front and back add contrast to enhance nighttime visibility
Two pockets for storage inclde one front zipper pocket,Longer cuff design for extra coverage of your wrist,keeps the cold air away from you.
Stretch inserts for optimum fit,mobility, and air circulation(this part no windproof and waterproof).
Please read our size chart carefully before order,for this jacket many customers said the size runs small,so now we changed our size and disign,more close to US size,but maybe still runs a litte small.
Long Pants for Cycling
Long pants for cycling are designed to keep your legs warm while riding your Mountain bike. These pants will protect your legs from getting a cold rash and biting cold wind. There are two options of mountain bike pants to select from Patagonia Storm Roamer Dirt Pant which looks like a shell and Bernard Fashion mountain bike riding pants which are long leggings or cycling tight.
I prefer riding my mountain bike with long pants but the shell offers better protection in harsher conditions.
Sale
BALEAF Men's Winter Cycling Pants Cold Weather Running Gear Thermal Mountain Bike Apparel Windproof Jogging Black L
Cold Resistance & Windproof: The winter mountain bike pants are made of soft fleece which provides long lasting warmth and comfort, extremely effective at blocking out the cold and wind.
Utility Zipper Pockets: Both of the front pockets with secured zippers of the cycling pants provide great convenience, great for carrying your keys, phone, etc.
Loose Fitting Leg: The Athletic Pants with zippered ankle cuffs design can expand the width of the ankle cuff to accommodate over boots or just have a looser fit for an adjustable leg openings.
Elastic Waistband: Elastic waistband with inner draw-cord provides the right amount of flexibility for a better fit. You can adjust the running pants size by yourself.
Multiple Uses: The area around the knees is stitched specially to be more flexible. Reflective elements for low-light visibility. Perfect for cycling, hiking, climbing, running, skiing and other winter outdoor activities.
Also Read: Best Water Bottle for Cycling
The Thermal Inner or Base Layer
The thermal base layer is another great winter gear for mountain bikers. It works great in basic cold weather but is not perfect for cold conditions. You can wear these under any breathable jacket as an inner.
A perfect base layer can soak the sweat and dry out quickly. These base layers are made out of synthetic or special wool. You should avoid cotton-made base layers because cotton won't dry as quickly as synthetic materials.
Sale
MEETYOO Men's Sport Long Johns Base Layer, Black, Medium
[Excellent Flexibility For Any Movement] The men's thermal clothing is designed with four way stretch compression for your freedom of outdoor activities, never have bound feeling. Flat lock will prevent chafing and irritation of skin. 92% polyester, 8% spandex, great flexibility can keep the lasting size and shape retention.
[Slim&Light But Keep Warm In Winter] There are a long sleeves shirt and pants in package. They're really light, soft and comfortable, especially for keeping warm in cold conditions. Ensure that the thermal long johns for men will bunch around your waistline or sleeves and reduce heat loss.
[Instantly Absorbing Sweat In Exercise] The thermal fitness shirt is made of moisture wicking and breathable fabric, which will absorb sweat and dry quickly in exercise and keep away from clammy feeling, provide a enough comfort and warmth when you play sports in cold weathers.
[Feel Free To Wear Outside Or Base layer] The men's gym shirt is good to wear at home or as a base layer under your coats, it also will warm you as comfy pajamas on cold nights. Cold weather men's thermal gear is perfect for active sports like hiking, cycling, snowboard, skiing, military& tactical games, hunting and fishing.
[100% Satisfaction Guaranteed] Any problem with the thermal shirt and leggings, please feel free to contact us, we will try our best to help you. You can get 30 days warranty and 100% money back.
Weatherproof Shoes
If you are dedicated enough to ride your mountain bike regularly in winter weather you should try weatherproof shoes. I use basic winter shoes which are specialized for winter cycling. Weatherproof shoes can be used in wet, muddy, and also extremely cold weather conditions.
Shoes with some extra insulations are the best ones for mountain biking. My personal preference for mountain bikers is Lake Men's Mountain Bike Shoe. It is an all-rounder weather-resistant shoe in case of quality and features.
Lake Men's Mountain Bike Shoe MXZ304, Black, 12
Upper Material: Pittards A WR100 leather, Helcora toe and ankle guard
Lining: [lining] OutlastA temperature regulating liner, [toe box] 3MA ThinsulateA lining
Closure: BOAA dial, hook-and-loop strap
Footbed: Thermosol composoite insulated insole
Midsole: high-impact nylon
Eyewear
As a passionate and regular mountain bike rider, you must keep eye goggles in winter conditions. Using tear-off lenses is another option when the weather condition is worse.
Glasses with clear lenses will give you a greater protection for your eyes and gives you a clear view. IT also gives you anti-fog treatment. You should always keep a lens cloth to clean your lenses when needed.
I prefer 100% Armega Mountain Biking Goggles which works as a goggle and also protective eyewear.
100% ARMEGA Premium Protective Goggle (Atmos - Clear Lens)
Category defining ULTRA HD lens provides unmatched optical clarity
Quick-release system offers simple lens changing capability
6-point locking tabs integrate with quick-change system maximizing lens retention
Injection-molded 2mm impact-rated, shatter-resistant lens
Bonded, dual-injection frame construction maximizes strength and durability
Headwear
Wear a skullcap under the Helmet to ride in the worst winter condition. You can use a kneck gaiter to keep your kneck warm while extreme cycling. It will also help you keep your body temperature intact inside the jacket.
The new enduro-style helmets are a great option to protect your head from extreme winter conditions. Some full-face covers are lightweight and include removable chin sections. The features of these helmets ensure a warm ride and work exceptionally during the winter season.
I prefer Balaclava Ski Mask – Winter Face Mask for Men & Women which can be opened and used comfortably while cycling.
Balaclava Ski Mask - Winter Face Mask for Men & Women - Cold Weather Gear for Skiing, Snowboarding & Motorcycle Riding Black
WINTER READY: Winter has nothing on our Strike balaclava. Ready to brave all the elements from snow and sleet to wind, dust, cold, and UV, our ski mask for men isn't letting in any unwanted intruders. So whether you blaze down the slopes like Shaun White, shovel snow or ATV in the desert like Mad Max, our winter balaclava got you covered.
LIGHTWEIGHT COMFORT: You'll be surprised by how warm this lightweight, breathable, and extra-stretchy balaclava head mask is. Designed from an 89% Polyester and 11% Spandex, our balaclava wicks away moisture while retaining heat. You'll stay comfortable and dry all day!
CONVERTIBLE FACE MASK: Wear the Strike balaclava as a full face mask for ultimate protection from the elements. Wear it as a helmet liner, ninja hood, half ski mask, snowboard mask, neck warmer, or pull it up to wear it as a face mask while you take public transportation and go grocery shopping.
NO FOGGING WAY: To prevent stuffiness, the Strike balaclava face mask features ski ready mesh breathing panels that increase airflow while minimizing condensation on your goggles or glasses. So if you're looking for a snow mask or ski face mask that is going to keep you warm and provide great goggle visibility then look no further!
SUPERSTRETCH OSFM COMFORT: Fit and comfort is key, especially when you're in harsh environments. Our One Size Fits Most balaclava is made with 4 way stretch fabric to give a snug and comfortable 'wear all day' fit. Warning - you might not want to take it off!
Winter Socks
It is important to keep your feet dry and warm while you are on your mountain bike and pushing the pedals. Winter socks will keep your feet dry and warm enough. Winter socks will also help you to keep balanced moisture in your feet.
I prefer Swiftwick- PURSUIT SEVEN UltraLight Cycling and Mountain Biking Socks which is perfectly designed for winter condition riding. It keeps your feet perfectly warm and maintains proper insulation as well.
Elbow Pads
For a smooth and flexible ride in the winter season, you might use elbow pads. Your range of motion will be enhanced and resistant to any abrasion by using elbow pads while riding. You will also get full 360-degree protection in your elbow.
I recommend Fox Launch Enduro Elbow Pads which is specially designed for mountain bike riders. It has all the features which will enhance your movement and also protect your elbow completely.
Conclusion
To get the best bike riding experience in winter conditions a mountain bike rider must know How to dress for winter cycling. We have gathered information from professional bike riders who are riding their bikes all over the year. This article will help you to get the best information on the winter bike riding dress code.