Top 10 Mountain Bike Helmets Review – Editor's Choice
If you are heading off to a long ride or just want to roam around the countryside of town on your bicycle then you must wear a bike helmet. It is essential for all while riding a mountain bike and the helmet size should be accurate and attached appropriately.
If we look at various bicycle injury records we will find that the majority of bicycle riders get serious injury to the head even death due to head injuries which underlines the importance of wearing a helmet while riding a bike.
By using helmets the chances of head injuries now reduced to around 50 percent and the probabilities of head, face injury reduced to around 33 percent.
Maybe you are thinking about the price. Wait, don't worry, you don't need to have an expensive one. You can find some great models within your budget.
A mountain bike helmet is unconditionally a life-saver and there's no question about it. Even though these helmets have the same roles or purposes, they also have many categories and designs for a specific type of bike riding activities like- recreational which is called multi-use and casual, road biking, for mountain biking. According to your demand, style or kind of bike riding, bike helmets are always there to keep you safe.
Which Bike Helmet Should You Buy?
While looking for the perfect mountain bike helmet, there are quite a few characteristics to consider other than the buying price. Safety specifications, DOT and Snell certifications are most important, the comfort, weight, and overall feelings of the helmet on your head.
If you plan to take quick trips around the block, a low-priced helmet with minimum safety and ventilation features will be fine for you. If you want to take a long exciting ride with adventure, you should consider purchasing a helmet that has a reflective shield, rear LED light, removable and washable cheek cushions, being top-rated in safety and rider satisfaction.
The Top 10 Mountain Bike Helmets Review Which Is Recommended By The Editor
| | | | |
| --- | --- | --- | --- |
| | | | |
| Demon Podium Full Face MTB Helmet | | | |
| Fox Head Metah MTB Bike Helmet | | | |
| Team Obsidian Airflow Mountain Bike Helmet | | | |
| Smith Bike-Helmets Forefront 2 MIPS | | | |
| Coros LINX Smart Helmet with SOS Alert | | | |
| Giro Isode MIPS Adult Road Cycling Helmet | | | |
| | | | |
| OUWOR Mountain Bike Helmet | | | |
| Demon United Podium Black/Black Full Face Mountain Bike Helmet | | | |
| | | | |
1. Demon Podium Full Face MTB Helmet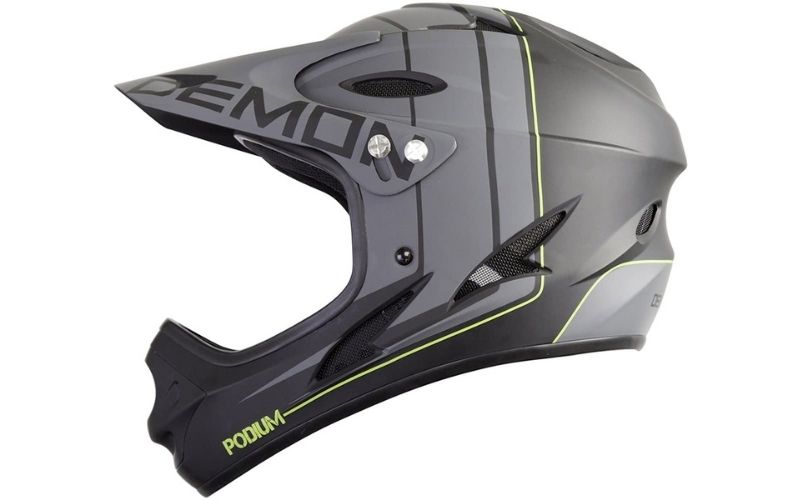 Demon podium full-face mountain bike helmet is one of the top-rated new creations from Demon podium. This is a multifunctional excellent low profile full face BMX and mountain bike helmet which is very lightweight, durable and can be used for downhill, dirt jumping to make the ride more pleasant.
It is prepared by injection molded thermal alloy resin polycarbonate for the shell and EPS foam inside. The inside liner is machine washable which is a huge advantage in the summer months when things get wet. Incredibly yet this is one of the attractive helmets on the market. It contains 13 well-positioned air vents which help to circulate the air around your noggin to keep things comfortable. This helmet fits well comfortably.
Features
EPS foam liner follows your shape for greater fit. Easily removable and washable helmet liner.
Weight 2lbs. 2oz, convenient airflow vent 13.
Comes with a helmet bag.
Tough injection molded thermal alloy resin polycarbonate shell.
Pros
Design stimulated by the dirt team
Follows to the CSPS CE authorization
The inner coating is removable and washable
Shell prepared by a polycarbonate resin injected molded thermal alloy
Very lightweight only two pounds
Foam liner made from EPS to allow for a better fit by following your head shape and size
Thirteen advantageously located air vents to allow for appropriate air recirculation within the helmet, as a result given that a cool environment for the head.
Cons
According to customers review not found yet
2. Fox Head Metah MTB Bike Helmet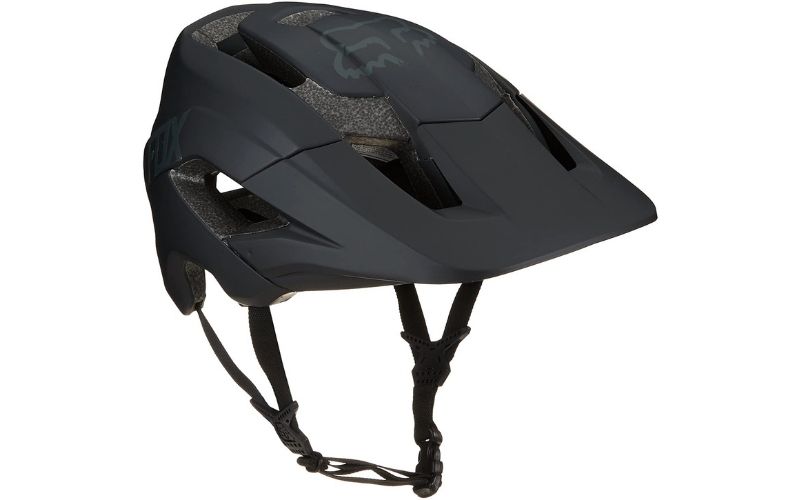 The motocross-influenced Fox Metah Helmet is the next stage in all mountain trails riding safety. It has very Deep coverage, great fit, good venting, and a super-lightweight design work together to make the Metah the best helmet for all-day adventures out on the trail. The Metah has lower coverage on the back of the head, and its 10 Big Bore vents deliver generous airflow and help decrease the helmet's weight.
Besides to protect from glare and the elements, the Metah's fixed visor comforts direct air to the vents at the front. The Fixed Anchor Y-Strap plus a superior quality liner with sealed edges add to the comfort and helps with moisture management. Additionally, the Metah's single-hand dial- actuated retention system makes adjusting the fit a modest endeavor.
All mountain helmets with lower coverage on the back of the head for extra protection 10 Big Bore vents deliver improved airflow and reduced weight Fox Varizorb multi-density impact reduction system provides superior protection Fixed anchor Y-Strap system suggestions simple on/off and developed fit Premium liner with sealed edges for better comfort and moisture management Single-hand dial-actuated retention system makes sure easy fit adjustment Integrated visor helps keep glare, rain, and debris at bay.
Features
Varizorb impact foam. 10 big bore vents. Dial fit system
Fixed anchor Y-strap. Visor. Unlimited protection zones over temples
Strongly recommended for mountain biking
Fox logo on top of the helmet. Fox name on left side of helmet
Single hand dial actuated retention system offers easy adjustment
Pros
Good protection
Lightweight and excellent quality
Stylish
Cons
Size guide is smaller than declared
3.

Team Obsidian

Airflow Mountain Bike Helmet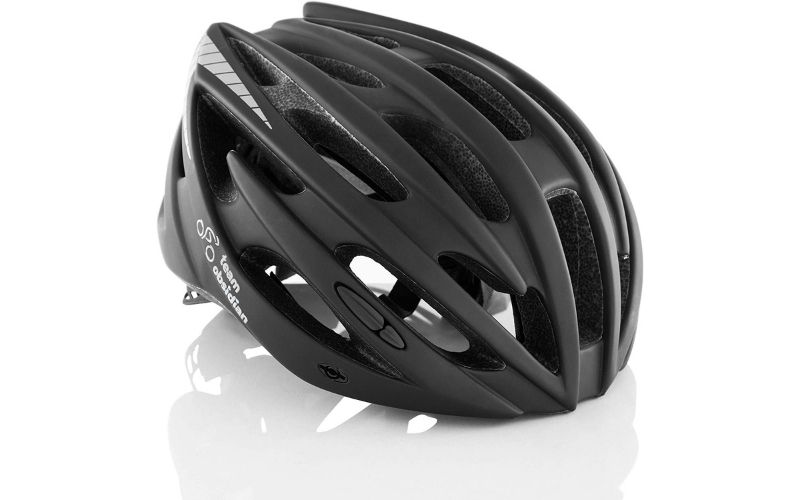 There are no compromises on safety and the look with the shape of the art unisex airflow bike helmet from the team obsidian! Super lightweight but very strong durable and resistant to shocks, it's a high-performance helmet which is made up with an incredible attention to details and the finest materials existing.
Cheap Plastic helmets do slightly protect you but in case of a fail! It's a matter of actual safety! High-quality helmets like the Team Obsidian Airflow Bike Helmet are made through the in-mold advanced technology
The American completed EPS is molded under pressure to generate a thick expanded polystyrene shell (EPS) protective layer melted together with the super strong thick outer plastic layer in order to uniformly absorb the shock of an impact.
This is very comfortable and easy to maintain. The delicate and soft chin pads lay flat against your checks to improve your comfort also easily washable and Eco-friendly cushions help you to keep your helmet clean.
It fits with your size. We intended two different sizes and a particular interior shape which fits the human head easily.
It is a money worthy deal. Headsets of similar design, quality and materials can be found in your budget but for the special deals, it decreases its price so that anyone can take pleasure in the top-notch quality and better safety.
According to customer's review, this helmet is better than some other famous brands. It is offering you a risk-free buying since it has iron-clad guarantees and a lifetime manufacturer warranty.
Features
Intelligent design accepted by the USA Consumer Product Safety Commission (CPSC) – find out a high-quality helmet that can make you looks and feels great on your head. Delicate and elegant it's large enough to protect you but slim enough to look good. The superior quality materials oval-shaped design and the Matte Finish give it a sleek look you'll never find in shiny cheap and uncomfortable bicycle helmets. It can be used for road, urban and mountain biking.
Integrated reinforcing Abs framework for a Solid structure a Good Ventilation! The frame holds the helmet together in the case of an impact. It also permitted our designers to get away with 22 Massive air vents that wouldn't be possible with pure foam that provides excellent airflow from the front to the back. Currently, you can comfortably ride even in the sun on a hot day. The Included PADS are washable to help you keep your helmet neat and clean.
A helmet that actually fits all. One size fits all promises generally end up being just promises. That's why it is offering two sizes: S and M/L –>> Small size is designed for teens and ladies with head circumferences of 54 – 57 cm –>> The Medium / large size is designed for adult's men and women with head circumferences of 58 – 62 cm. It also offers 2 Sleek Colors – Black and White – and Assorted Visors for Sun Shade and Rain Protection.
New patented adjustment system – without difficulty adjusts vertically and horizontally for a tighter and snugger fit. Your head shape is unique and this innovative system allows you to adjust the helmet to fit perfectly. This advanced system is 80 of the reason this helmet is so comfortable. Moreover, this pioneering strap design accommodates ponytails. Trust us once you try it you'll wonder how you lived without it!
It has a lifetime manufacturer warranty against defects and a perfect fit guarantee so you can order knowing that if it doesn't fit right it will be replaced immediately or refund your money. Take benefits of this risk-free buy and invest for your safety and your looks.
Pros
Lightweight premium quality helmet
Adjustable fit, comfortable and breathable
Intelligent Design
Cons
Little high in price than others
4. Smith Bike-Helmets Forefront 2 MIPS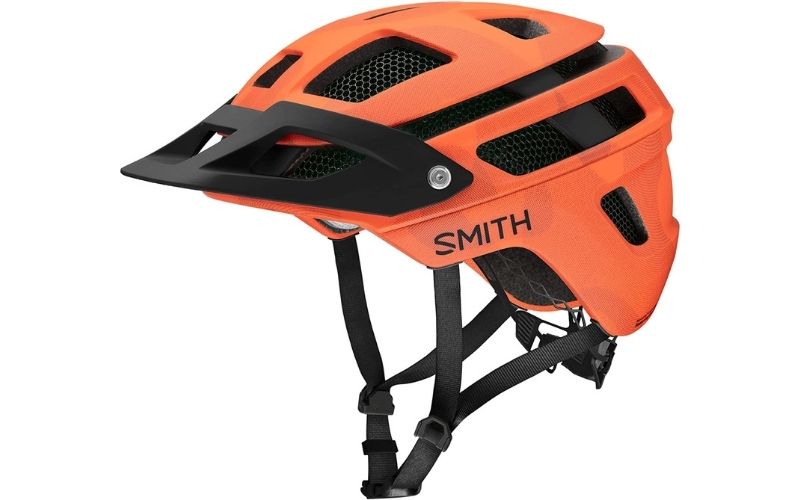 Smith Bike-Helmets Forefront 2 MIPS Mountain bike helmets can be a great choice. Their ability to fit was appreciated by the customers. There are 2 fixed vents for air flow, making it feel so much more comfortable.
Smith Bike-Helmets Forefront 2 MIPS XT2 performance lining. It is quite light weight so you do not have to carry extra load to use
Features
2 fixed vents for consistent airflow
Lightweight, low-bulk single-layer webbing
Three-position adjustable visor
XT2 performance lining
Complete ventilated protection featuring Koroyd
Pros
Additional occipital and temporal coverage,
Awesome visor, Wraparound Chin guard can be purchased separately to add protection
Cons
Also Read: Best Water Bottle Cages
5. Coros LINX Smart Helmet with SOS Alert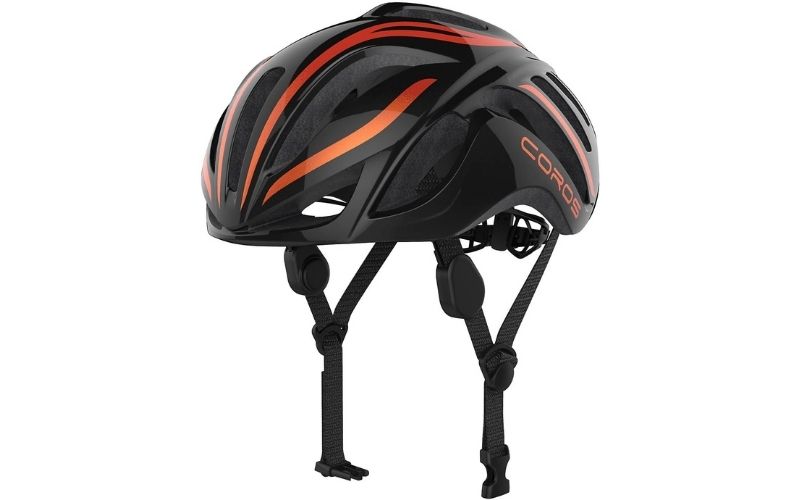 The Coros LINX Smart Cycling Helmet allows riders to connect with their helmet to the smart device through wireless. While using coros you can enjoy the rhythm of your own music, attend phone calls, talk to companion riders, and get navigation and ride data through open-ear Bone Conduction smart Technology and a precision wind-resistant microphone. Coros LINX permits you to stay hands, ears, and eyes free so you can concentrate on the road and have a wonderful ride.
Coros LINX Smart Cycling Helmet isn't just an ordinary helmet. Coros LINX comes with a combined system that involves with Coros LINX helmet, Smart Remote and Smartphone App for Android or iPhone. It also has some color varieties and sizes.
Features
Helmet materials Polycarbonate shell with EPS impact foam
Aerodynamically optimized ventilation, 15 vents for airflow
Bluetooth 4.0 enabled and compatible with iOS, Android devices
Its weight is around 400 grams
Consumer Product Safety Commission-certified
Bone conduction transducers speaker and speaker sensitivity 100Hz ± 3dB
Frequency 100Hz—20KHz
Rechargeable Lithium battery 10+ hrs. play/talk time
LED indicator for operation, charge, low battery
Top-mounted microphone and wind resistant
Pros
Cycling helmet with high speed with low drag aerodynamic design and 15 airflow ventilation
Smart device audio proficiency combination – listen to music, attend calls, voice navigation and lots more
Open ear wireless Bone Conduction Audio for meticulousness sound
Mounted handlebar Smart Remote for hands-free audio control for volume control, track changing, pause/play/stop, infrastructures
Data share with popular apps
SOS emergency alert via impact/G-sensor
Comfortable, foam strip lining, and dynamic fitting
Perfect for all-weather. Rain, water, splash, fog, and sweat resistant
Cons
According to customer's review not found any.
6. Giro Isode MIPS Adult Road Cycling Helmet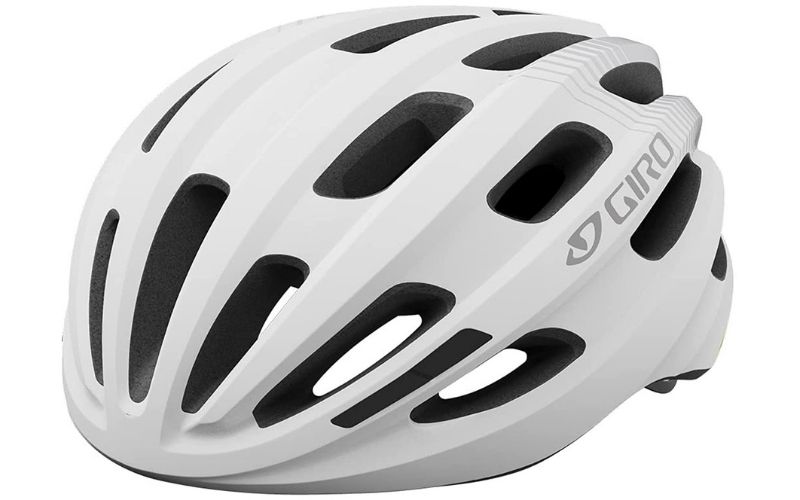 A real trendsetter in its field, the Giro Isode MIPS Adult helmet is a brand new take on head safety conceived with safety and protection as main premises.
It is lightweight and strong, this Helmet is not only appealing but also completely dynamic and in spite of its reasonable price, it equals with the top of the line helmets. Its design along with 24 air vents supply an optimum airflow minimizing air resistance that can make it a perfect choice not only for amateur users but also for professional ones.
The Giro Isode MIPS is made-up with an in-mold advanced technology expanded polystyrene along with a sturdy outer plastic layer to decrease pressure on the head upon impact. The fit system permits the helmet to sit below the occipital bone for optimal fit and comfort. The liner with its washable moisture-wicking cushion and chin and its 24 air vents, keeps the rider's head dry and relaxed and there is no doubt a perfect and secure fit.
Giro Isode MIPS also has a Visor for extra shade in sparkly sun conditions that can be separated for increased dynamically. The core of the helmet is made in one solid piece and has no glued parts for enlarged durability.
Features
MARKET-LEADING PROTECTION: Engineered in Giro's category-leading helmet test lab.
MIPS: Utilizes the Multi-Directional Impact Protection System to redirect energy in a crash.
UNIVERSAL FIT SIZING: Get the right fit, straight out of the box.
VENTILATION: 24 vents
Pros
Innovative dynamic Design as well as it has 24 Air Vents Ensures Optimal ventilation
Integrated Detachable Visor to provide Extra Shade in shiny Sunny Conditions.
Moisture-Wicking cushion Keep Rider's Head Dry and comfortable
Minimal Air Resistance. Extremely Lightweight
Reflective back Adjustable Dial
Cons
7. JBM Adult Cycling Helmet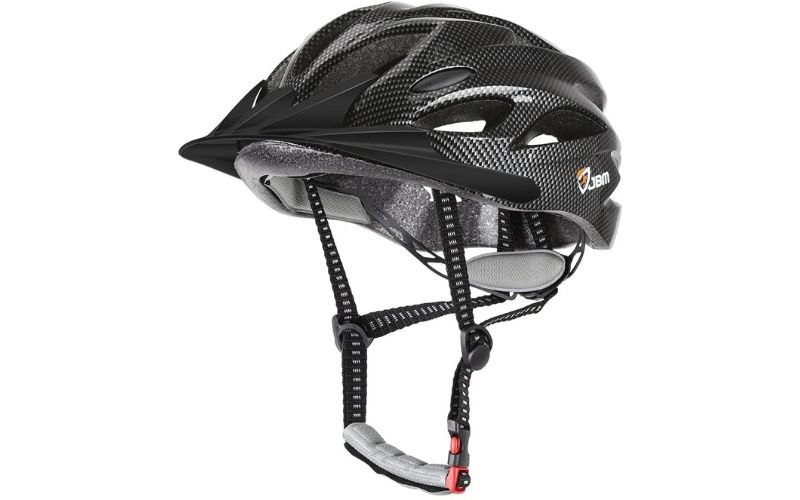 JBM adult cycling helmet has been pointing to the improvement of sports protective gear. These are specially designed for outdoor activities such as cycling, mountain biking, road biking. Safety always comes first.
The dial adjustment system is the key part of this bike retention system. The adjustable side straps along with the buckle keep immovability of the helmet, not easy to slip out. Wear this helmet happily. Helmets suits for all adults, men's and women's.
Mountain biking helmet is dedicated design for an adult rider for cycling. To enhance the safety protection, the nutcase helmet uses the quality materials like hard and durable PVC &PC, EPS foam which protects the head from a direct hit and absorbs the impact at a reasonable level. The helmet is an important equipment for many outdoor activities like road biking mountain biking.
This bike helmet is lightweight and especially designs for bike riders. The helmet helps to develop the riding experience with a quality ventilation system. A combination of specialized aerodynamic and multiple vents design decreases the airflow pressure, increases the riding speed. The breathable foam and inner cushion would help reduce sweating during the hot sunny day.
Features
EASY ADJUSTABLE TO DIFFERENT HEAD SIZE. This adult cycling helmet goes with a standard size, equipped with the easy-use dial system and side straps formulate this nutcase helmet adjustable to different head size and suitable for both men and women.
IMPACT RESISTANCE This nutcase bike helmet is specially designed for the adult rider. Material uses the tough and durable PVC & PC, EPS foam which helps absorb the impact and protect the head during the crash.
VENTILATION The adoption of specialized aerodynamic and ventilation design allow air go through the biking helmet which helps increase the speed and keep stay cool and relaxed.
LIGHTWEIGHT This biking helmet made of lightweight material, the inner pad use of breathable material to wear comfortably.
Pros
The helmet looks great and the general construction seems to be just fine
Lightweight and breathable
Looks good and easily adjustable with different sizes
The ventilation designed to allow airflow through the helmet that can help to stay cool and comfortable
Cons
Would be causes some fitting problem for big head.
8. OUWOR Mountain Bike Helmet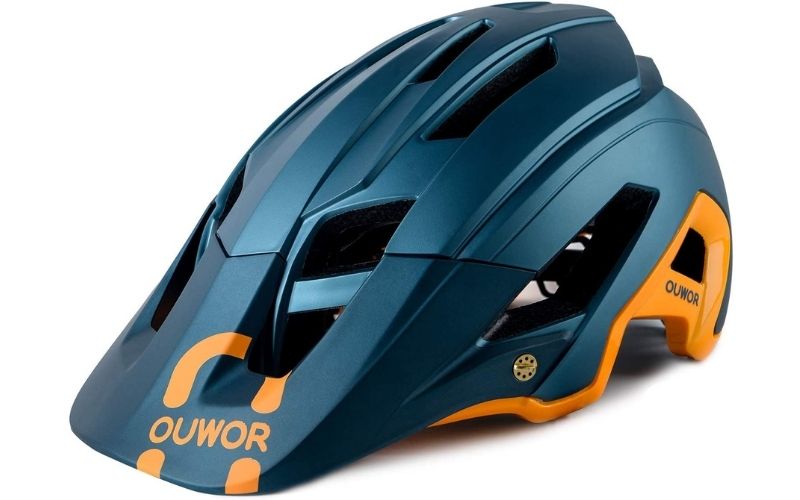 The Revel's assertive style and windy ventilation pool in a compact design that balances almost every ride. Some of the best features are like In-Mold construction attached with ease and comfort. It contains a detachable visor to defend your eyes from glare; the Ouwor Bike Helmet deals with tough defense at a great worth for any type of bike riding.
Features
Constructed with In-Mold technology bonds the helmet's tough outer microshell to the impact-absorbent extended polystyrene liner, forming a light, stylish, durable and strong helmet
Acu-Dial fit system can be familiar with a solo hand for a comfortable, safe fit
Lightweight material and 16 vents keep the user cool.
It's rear decal assists you to stay noticeable on low light rides
The helmet size is 56-61 cm (22-24 inches). To get your size, place a tape and measure just above your ears and around 1″ above your eyebrows. Keep the tape level to measure the edge around the major part of your head and then find the equivalent.
Pros
Great cooling on affordable price
Great color selection option
It has lots of adjustable holes
Lightweight and good looking
Well fitted and very comfortable to use
Cons
9. Demon United Podium Black/Black Full Face Mountain Bike Helmet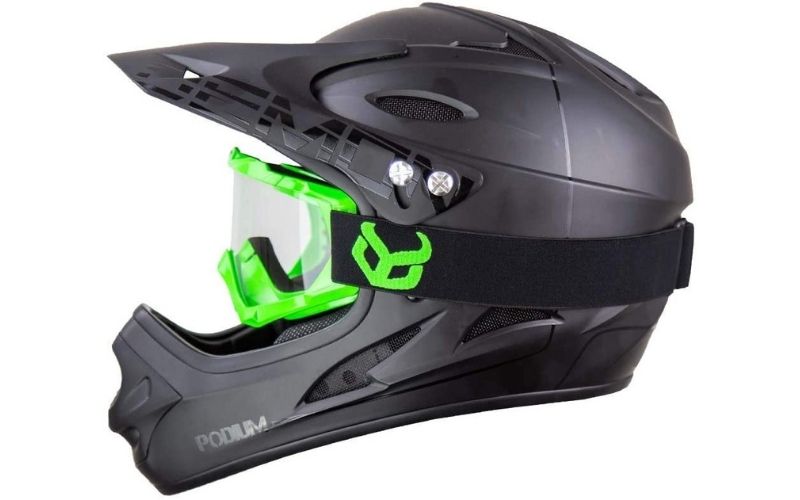 The original Demon Podium Full Face Mountain Bike Helmet is a most recent release from Demon dirt. This popular DH, BMX and mountain bike helmet, the Demon Dirt Podium full face helmet for BMX, MTB is a great helmet that has freeride, DH and dirt jumpers in mind. Worn by the Demon Dirt Team riders, this outstanding low-profile full-face BMX and mountain bike helmet from Demon Dirt is lightweight, strong and durable. Tough outer shell and comfortable liner, this full-face DH BMX, MTB helmet from Demon Dirt is a great buy.
Demon Dirt Team inspired graphics Fully adjustable visor with aluminum side visor screws Hard injection molded thermal alloy resin polycarbonate shell EPS foam liner conforms to your shape for greater fit Removable, washable helmet liner 13 convenient air flow vents CPSC certified 2lbs. 2oz.
This helmet is offered with a built-in helmet audio system from Brain Teaser. The system has speakers in both ears and is completely integrated. This system then can be plugged directly into your audio device. The helmet can also be disconnected from the speakers to use without the audio. Demon supra goggle Dual-density foam, face fleece, and multiple vents keep the Supra tight to your face while keeping the dirt, snow wind and rain out. Extended goggle brackets make for a seamless fit with helmets while the triple-layer silicone strap keeps the goggles secure.
Features
​EPS foam liner conforms to your shape for superior fit.
Removable and washable helmet liner.
CPSC certifiedTough injection molded thermal alloy resin polycarbonate shell with 13 convenient air flow vents.
The helmet weighs 2lbs. 2oz
It comes with the Demon Supra MTB goggles
Pros
Great helmet with the price
Comes with supra BTM goggles
Perfect fit and lightweight
Speakers in both ears and is completely integrated
EPS foam liner easy removable and easily washable to keep clean
Cons
10. Bell Sanction BMX Helmet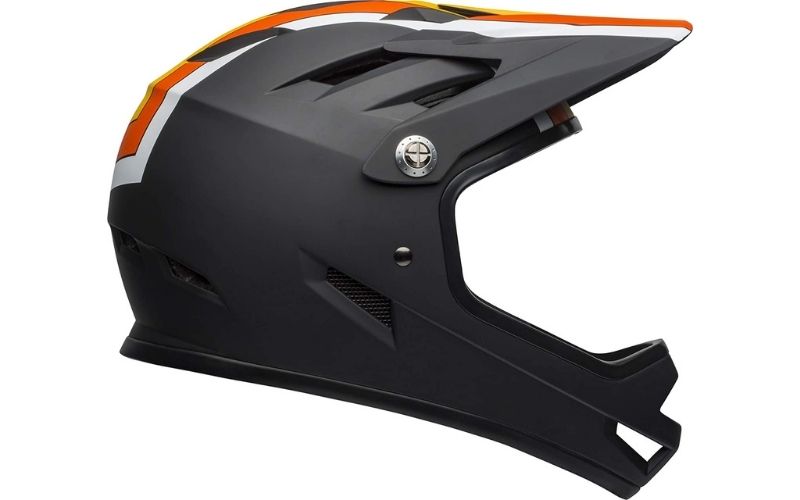 The Sanction is Bell's latest lightweight, recession-busting full-face helmet. The weight is 950 grams, the fully ventilated, low profile helmet which is designed especially for the young rider.
Its sizing slopes are smaller than both its predecessor and the more robust Bell Drop and are squarely targeted at BMX, Super-D and all-mountain riding. The design is moto-inspired style lines and graphics are young-looking and contemporary, adding to the Sanctions' aggressive approach. Featuring a hand plastic-coated fiberglass shell for lightweight strength and offered at a recession-busting value, the Sanction is prepared for anything.
More world champions have worn Bell Helmets than all other helmet brands combined. Bell helmets have played an important role in protecting sportsmen and women for about 50 years. Bell has a small auto parts store in a suburb of Los Angeles. Growing under the management of Roy Richter, Bell turned into a leader in safety equipment for auto racing, motorcycling, and then bicycling. Richter's commitment to producing a great product through a close connection with the sport, along with his trust of and care for the people who worked for him, turned Bell from a one-man operation into a multi-million dollar enterprise. His legacy lives on today in Bell's commitment to racing, quality, and innovation.
Features
Lightweight and sturdy full-face BMX/Downhill racing helmet presented at recession-busting value
Hand laminated fiberglass shell; flexible visor
Fully vented, low profile design weighs just 950 grams
Moto-inspired design lines; best for BMX, Super-D, and all-mountain riding
Sized for smaller and junior, young riders; CE EN1078, CPSC Bicycle certified
Pros
Available in a variety of colors
Lightweight yet durable
Sized for smaller riders
Affordable
Well built
Well fitted
Nice finishing
Cons
Upper inside liner is a bit loose for kids
Read Next: Best Water Bottle for Cycling
Top 2 Mountain Bike Helmets from our Editors' Choice
According to our choice, among all these top 10 Mountain bike helmets we picked the most favorite top 2. We selected more than 20 most standard models and we have tested all of them for comfort, safety, well fitting, ventilation and strength more than 18 hours and finalized a result.
1. OUWOR Mountain Bike Helmet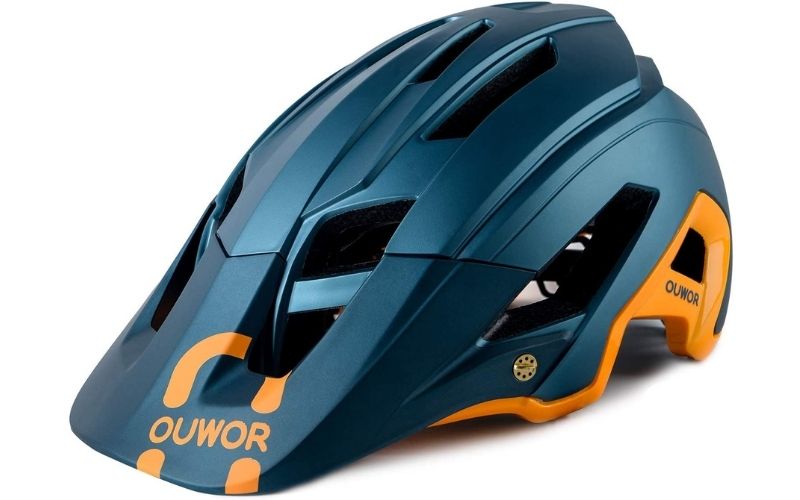 Ouwor is my first choice because of its stylish look and some of the best features are like In-Mold construction involved with the ease, and comfort. This is one of the best performance standards in The Giro line. It is strong and durable and the helmet's outer layer is an extended polystyrene liner.
The Ouwor Bike Helmet has the detachable visor to protect your eyes and also deals hard protection at a great worth for any type of mountain bike riding. Its Acu-dial fit system can help you with a single hand for comfort and safety.
The helmet has 16 air vents to deliver air into, over, and out of the helmet to keep you relaxed while riding a bike. The helmet has a wide range of adjustable holes; I was easily able to get a great fit by adjusting it.
This simple and effective design is for the mountain biker who is looking for protection and functionality, instead of extra undesirable features. I must say this is a low cost, lightweight, strong, stylish helmet to protect your head.
2. Bell Sanction BMX Helmet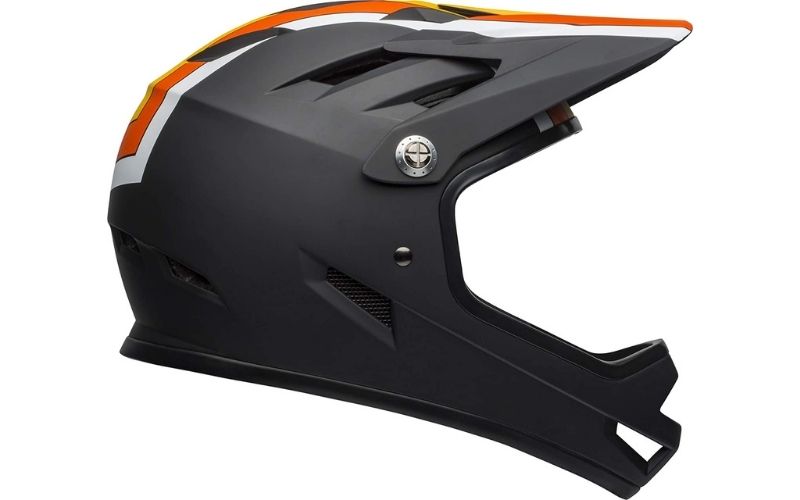 While you're ready heading off to Downhill trails but you must need a new helmet, I would utterly recommend Bell Sanction BMX/Downhill Helmet. After picking it up you will love the quality construction that comes.
The helmet is lightweight, recession-busting full-face helmet. The weight is around 950 grams. It is fully ventilated and specially designed for the young riders. The design is moto-inspired style lines and its young look makes the helmet more forceful approach. Containing a hand plastic-coated fiberglass shell for lightweight power and presented at a recession-busting value, the Sanction is prepared for everything.
Bell helmets have played an important role in protecting sportsmen and women for about 50 years. Most of the Champions have worn Bell helmets than other helmet brands. Bell turned in to leading position for racing, motorcycling and bicycling.
Final Words
Bike riding, whether on busy or remote areas or trails, always requires proper head protection. Since many of accidents including being run over by a car, skidding on slippery road surfaces, running into a different biker, motorist or pedestrian and entry of stray objects like bugs, particles or dust elements into the eyes, it's highly recommended that you always put on your helmet every time you ride.
Whether you ride your mountain bike for sheer fun, use it as a means of traveling or ride for the single purpose of your physical exercise, this guide will assist you in the right way since you try to find a reliable helmet to make sure you stay comfortable and safe throughout while riding.
It is also essential to give a trial of the helmet and wear it for a period of time before you make the final investment. You must make sure that the helmet fits your specifications, needs and is comfortable to wear for any period of time.
Check the manufacturer warranty options and consider if your investment is money worth a long warranty from the seller. This article is presenting ten unique and popular helmets which provides an access of important features of these helmets. When considering the helmet you want to purchase, explore the pros, cons, product details and features that you will need to protect your head for an extended period of time.
Generally, when you are looking for the best mountain bike helmet it is essential to assess what type of riding you will be doing– leisure or exciting adventure. These will guide what types of additional features need to look for in a helmet.
Always keep in mind that safety comes first and finding the right fit and style for your needs can save your life through some models which are equipped with additional features and sophisticated designs.
Almost all helmets are certified to provide full protection in the event of an accident. With time, attention, and great research, you are guaranteed to find the perfect helmet that will survive the test of time, weather essentials, and ordinary wear and tear.
Good Luck And Enjoy The Ride!