I convey my heartiest greetings to all cyclists and aspiring cyclists who stumbled upon my website. I am J. Rob, a corporate worker by profession and a cyclist by passion. Like any other child, I was exhilarated when I got my first bike at the age of six. That enthusiasm for me has never died down. As a teenager and as an adult, I tried out hundreds of bike models.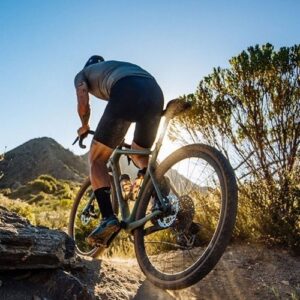 I launched Mountain Bicycle World to showcase my love of cycling and bikes in general. The varied experience that different bike models provide has always intrigued me. I remember when I was young, and any of my friends got a new bike, I used to rush to his place to beg him to let me have a ride on his bike.
As a teenager, mountain biking became a hobby that satisfied my hunger for adventure. Every weekend, I and my friends used to go biking on a mountain trail that was next to our town. I frequently used to swap bicycles with my friends to see if their ones offer better balance or speed or are sturdier. As an adult, I still manage at least a monthly mountain biking session to get my rush of adrenaline.
On this website, I am going to talk about the different bikes I have tried firsthand. Some of them I have personally bought and loved, some I have returned, and some I have borrowed from my friends. My reviews would be based on personal experience and the humble store of knowledge I have accumulated in my years of biking.
I, by no means, claim to be an expert on bicycles and mean no disrespect to the manufacturers. However, I offer my sincere apologies in advance to those who may find my words hurtful.
I wish you all an exhilarating biking session. Remember to be safe and have fun!